Sompo Japan Insurance Inc. implemented tonari between their Narita and Choshi offices to improve communication and connection between staff of the same team. Previously members had had to travel long distances to visit either location, which was taxing on their time, disrupted flow as they couldn't travel every day, and also didn't allow members to create a strong cultural bond.
Sompo brought in tonari as a communication solution to give their team a new way of working. The space and functions of tonari were customized around their needs, especially for 1:1 discussions and reviewing detailed forms and information.
tonari is also used to provide a more open and flexible form of communication between the team members on both sides, allowing for quick discussions and checks to be made, and more quickly to move along processes that would be slower if done using phone calls, email, or other digital communication tools.
Design
For Sompo's space, our design considered unique challenges due to the size difference between the two locations and their needs for paper document sharing.
Within Choshi, tonari is used specifically by one team, and was designed to create a comfortable and welcoming environment. The surrounding desk layout accommodates the teams need for visibility whilst also allowing for choice if focus is wanted. A punch of color helps to activate the space, with soft finishes to make the tonari area comfortable and welcoming within its tighter restrictions.
In Narita, tonari is integrated into a more open workspace. Therefore the design uses the same soft finishes with a more open approach for the local team to be visible, but also distanced from the main desks for staff to have sufficient privacy for 1:1 discussions.
Quotes
"Through tonari, we believe that the disadvantages of working at a distance can be minimized by sharing the same space and time, even if the locations are far apart. As a result, we expect that employees will be able to work with a sense of unity and peace of mind, even when working at multiple locations separated by great distances, leading to increased work efficiency and productivity."

Miura-san, Director of Real Estate, Human Resources Department
"We used to communicate with remote teams via text using multiple tools, which sometimes took a lot of time and effort and sometimes did not convey our intentions correctly. I'm happy we can hold regular meetings as well as seminars together."

Isono-san, Narita Claims Service Department, Choshi
Media
「損保ジャパン」が遠隔のオフィスをつなぐ最先端サービス「tonari」を導入
tonariのプレスリリース(2021年7月16日 10時00分)[損保ジャパン]が遠隔のオフィスをつなぐ最先端サービス[tonari]を導入

https://prtimes.jp/main/html/rd/p/000000003.000069342.html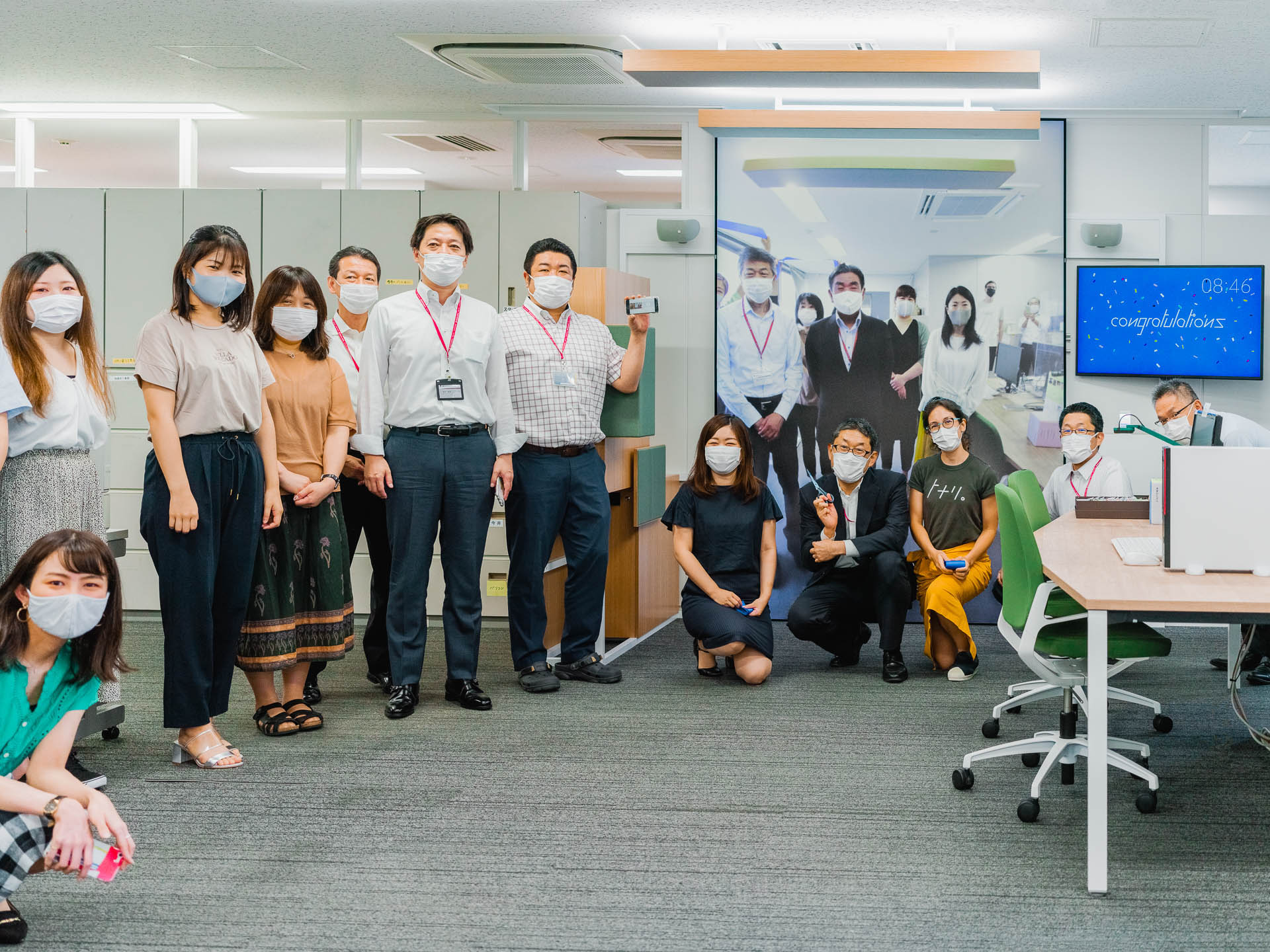 「働き方改革」先進企業・損保ジャパンのオフィス改革に学ぼう! | JDIR
本コンテンツは、2021年5月27日に開催された「第1回 総務・法務イノベーション」で配信された特別講演「オフィス改革におけるデジタル活用術」を採録したものです。
https://jbpress.ismedia.jp/articles/-/65869?page=3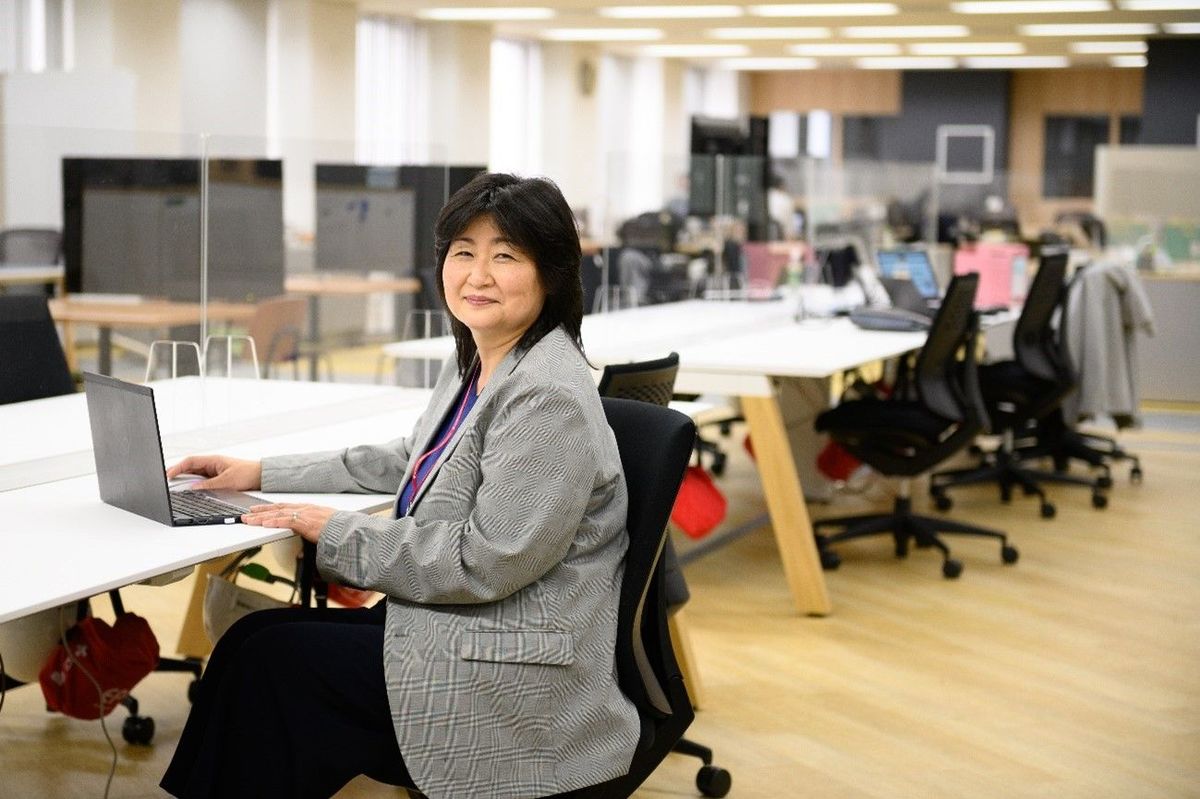 Gallery