Okamura is one of the leading furniture manufacturers and workplace designers in Japan. With this, they work on many projects that require frequent communication and reviews of information and design development across different levels of the company.
With tonari, Okamura aims to create better communication between their design teams based in their Akasaka HQ and separate Kyobashi office. tonari enhances their cultural connection through increased visibility and co-presence, and allows for mentorship and guidance of new members in Kyobashi who can learn from more experienced members in HQ.
Okamura's adoption of tonari also strongly ties into their continued exploration of what the 'new workspace' is and how a de-centralised office can be created and effectively used.
Design
As Okamura looked to connect their design team across offices, the space need to allow for a very flexible and engaging connection to allow for open discussion, team collaborations and meetings.
The tonari space the Akasaka HQ office was opened up to allow for staff to sit within the vicinity, and also approach from the main thoroughfare to encourage more spontaneous conversation.
Within the Kyobashi office, tonari is located in a more enclosed space, so the immediate area was adjusted to have more flexible furniture to allow for different uses. Furniture in the back of the visible area allows for teams to work for longer periods of time, while also being able to easily move toward the primary tonari space for discussions.
Both spaces also bring in 'anchors' to create more user engagement: in this case, both spaces have libraries of information in the vicinity that encourage other teams to come into the space and engage through tonari to meet and speak with others.
Quotes
"Through tonari, we would like to expand and increase the interaction between divisions that are physically separated from each other. We plan to learn how they work and move on a daily basis to create better work flow and habits."

Takahata-san, General Manager of the Workplace Consulting Division
"As remote work standardizes, offices will need to communication become a communication hub for meeting, exchanging ideas and building interpersonal relations. With tonari, we can seamlessly "meet" with people far away, transcending space, and I think that will strengthen the role of the future office.

Tada-san, Workplace Consulting Division
Media
株式会社オカムラが新たなワークプレイス研究の一環としてtonariを導入
tonariのプレスリリース(2021年8月16日 14時30分)株式会社オカムラが新たなワークプレイス研究の一環としてtonariを導入

https://prtimes.jp/main/html/rd/p/000000004.000069342.html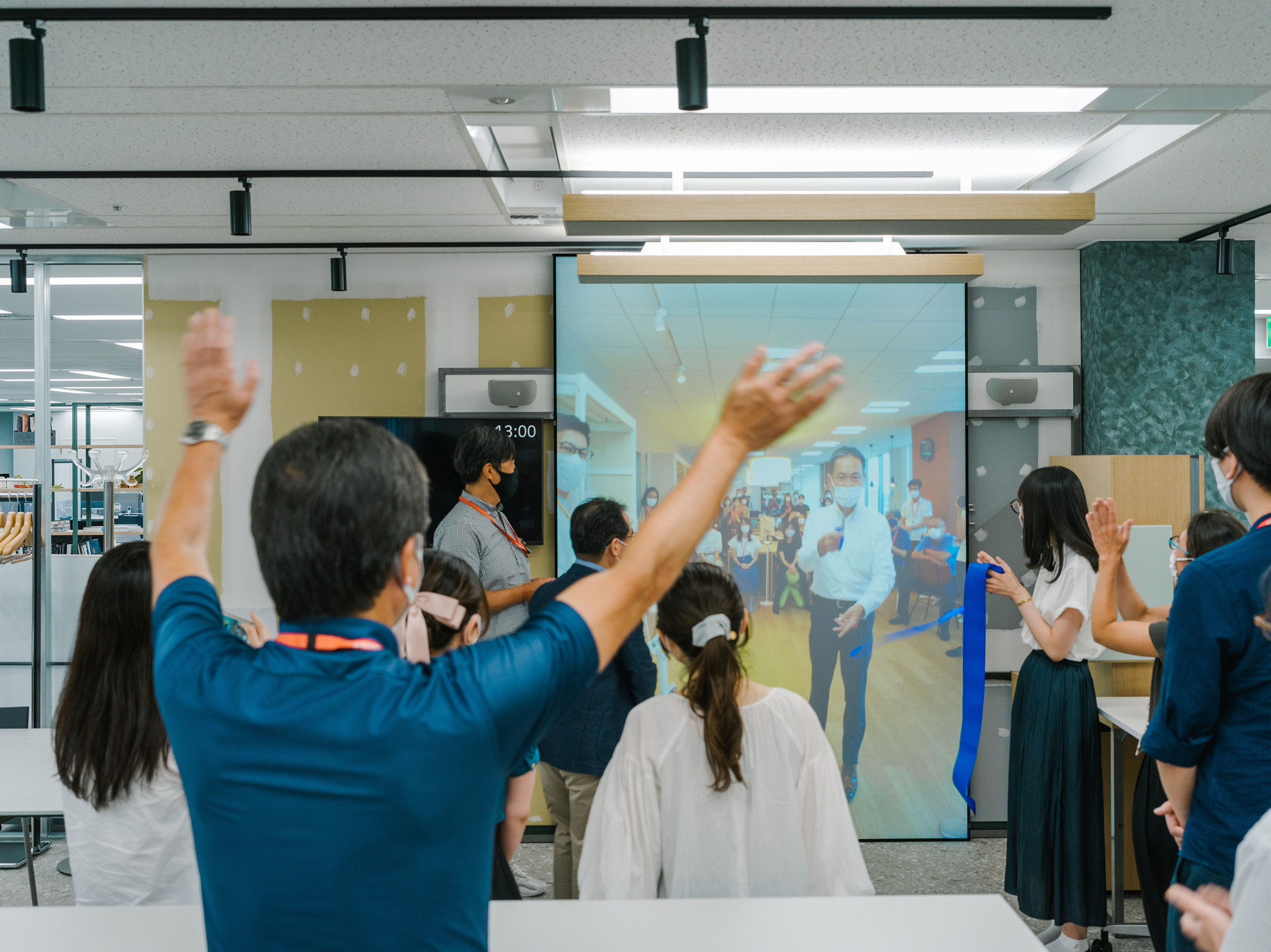 個人もチームも幸せにするtonariのテクノロジー | WORK MILL
新型コロナウイルス感染症の拡大により、多くの企業が在宅勤務やシェアオフィス利用など新たなワークプレイスのあり方を検討しています。  ワーカーがより柔軟に働ける仕組みや環境が求められている中、これらを実現するため […]

https://workmill.jp/jp/webzine/20200128_tonari/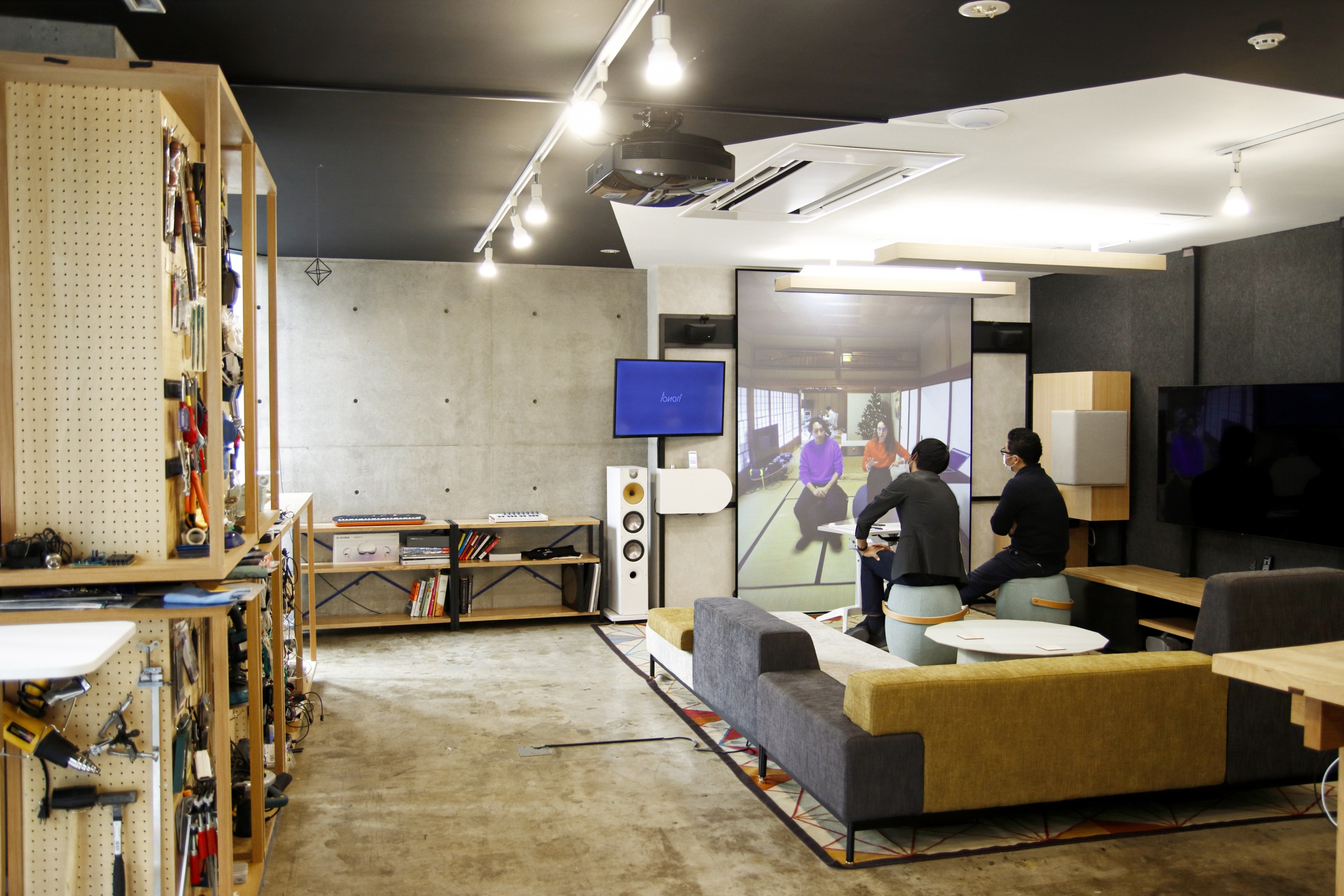 Gallery