JR East is working on the "Shinagawa Development Project (Phase I)" centering on the Takanawa Gateway Station — a special project in the National Strategic Special Zone in the Tokyo area. For this huge city development effort, a team is spread between their Shinjuku HQ and a temporary office near the development site.
With tonari, JR's aim is to create an environment where people at either location can communicate seamlessly anytime. As the Shinagawa development project progressed and the team expanded, members were traveling back and forth, but the project site and the headquarters were located far apart, causing information gaps. We implemented tonari to enable teammates to talk and share information quickly and naturally regardless of their location.
Design
When designing for JR, we considered
the different aesthetics of their spaces, along with their high-frequency communication needs.
Because the TokyoYard Building in Takanawa Gateway has a stronger aesthetic, we created a more connected feeling by bringing in elements of that design into the Shinjuku space. The table is designed as an extension of an existing piece that flows into tonari and into the Shinjuku headquarters office. The materials and finishes also take hints from the bold red structure of the building in Takanawa, which is fully visible from the Shinjuku side.
The table which visibly connects the spaces also allows for a variety of group sizes to meet around and use tonari together. This can support quick chats and 1:1's, as well as team meetings that may consist of 3~4 people on either side. For both sides, the table also creates an approachable location for staff to sit close to tonari and encourages easy engagement and communication.
Quotes
We want to eliminate communication loss and encourage a sense of speed, shared vision, and creation of new ideas as if we were working in the same place. We also want to spread the same sense of mission and "excitement" of the project to other departments so that they can share the same enthusiasm.

Amanai-san, Deputy Manager, Business Creation Headquarters
Quick checkins with my boss or sharing the excitement after an event with my colleagues became harder as our office dispersed. After experiencing tonari today, I immediately felt it will change the way I work. Now I can see my boss's desk in Shinjuku and feel the atmosphere on the other side of the office. I want to have more natural chats and confirmations as if we were in the same space again.

Matsushima-san, Shinagawa Kurashizukuri Unit
Media
JR東日本が注目の日本発スタートアップ「tonari」を導入
tonariのプレスリリース(2022年2月24日 14時00分)JR東日本が注目の日本発スタートアップ[tonari]を導入

https://prtimes.jp/main/html/rd/p/000000007.000069342.html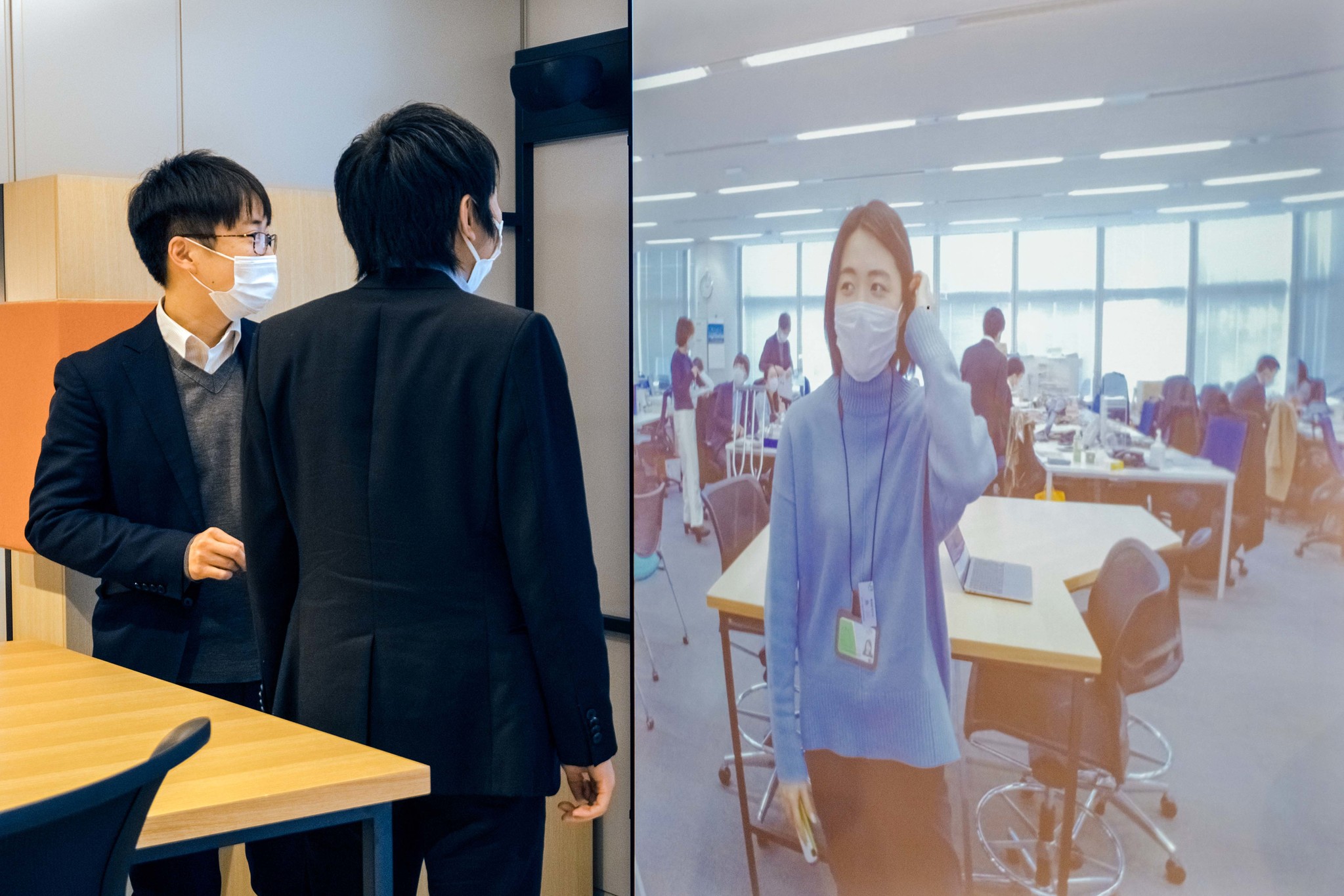 Gallery